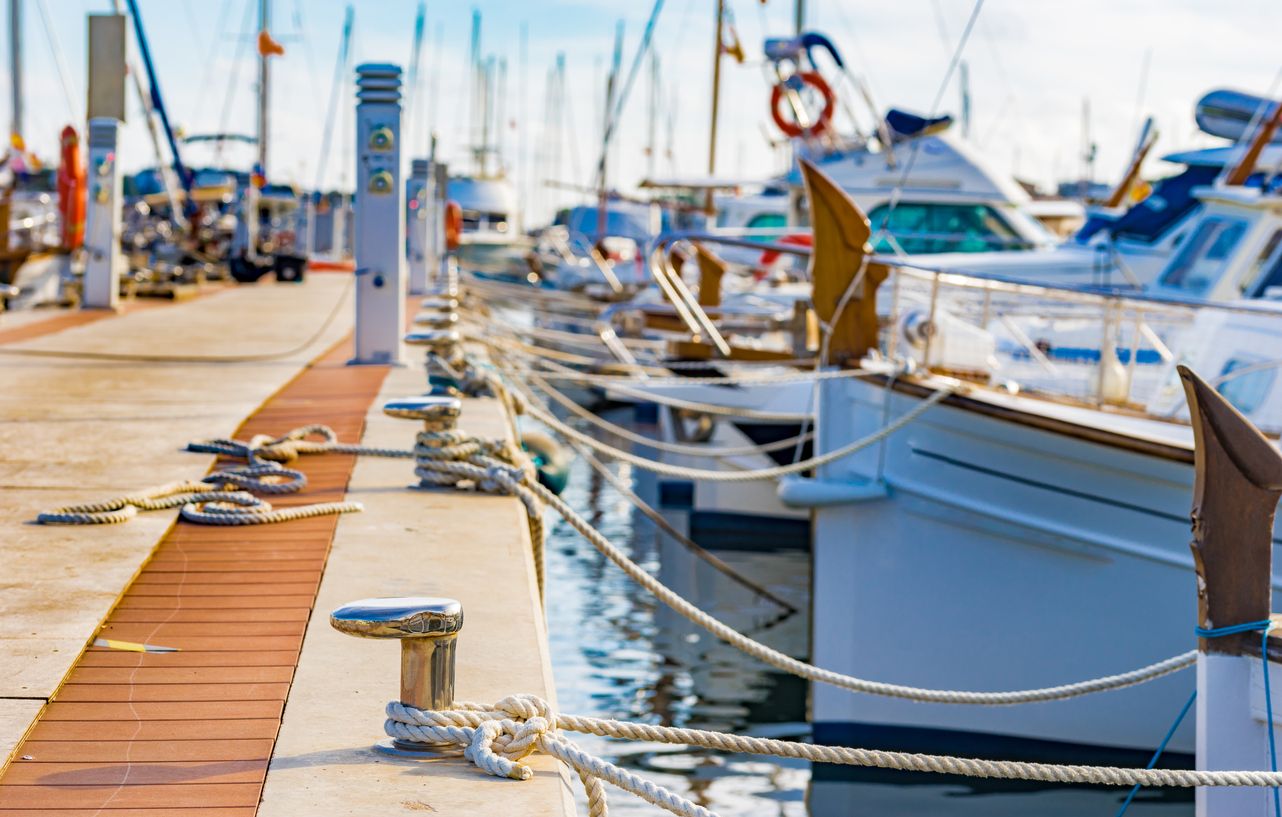 Using Technology to Boost Slip and Mooring Reservations
It is no secret that technology has revolutionized global commerce. Companies of all sizes and types have leveraged computer technologies to boost sales. In today's highly connected world, consumers favor those companies that make the purchasing journey easier and more efficient. Just like marina insurance protects marina and yacht club owners against risks, adopting technology can provide a powerful risk management tool while improving sales figures for slip and mooring reservations.
Slip and mooring reservations are at the tips of your customers' fingers with the right digital tools; in this guide, we will show you how to improve your sales with technology.
Marinas and the Online Sales Environment
Most companies have embraced online technologies to identify, attract, and connect with customers. Unfortunately, too many marinas still adhere to local advertising and word-of-mouth recommendations to gain new customers. Marinas are often unaware of the potential of online technologies or may continue to rely on telephone communication for sales – preferring the "old way" of doing business. The truth is that marinas can gain significant benefits by adopting online tools and techniques to boost mooring sales. In a competitive marketplace, these tools can help your marina stand out from others.
Today's marina customer expects to be able to make slip and mooring reservations online. Further, they may use mobile computing devices to make those reservations, preferring smartphone interaction over desktop computing or making a phone call. Think of online and mobile sales technology as a form of marina insurance, protecting the business by facilitating a steady stream of new customers who prefer digital communication tools.
Benefits of Online Slip and Mooring Reservation Technologies
Marina owners can gain several important benefits when adding online tools to the mooring reservation process. These benefits include:
24/7 customer access – where customers can make a reservation around the clock.
Transaction monitoring – no more missed communications or confusion about which marina employee booked a slip; online reservation tools allow for powerful auditing and data management.
No more missed phone calls – extend your reservation services beyond business hours with online tools.
Improved communication with customers – when customers are ready to spend, your online reservation system can make that process easier and more efficient.
Improved staff efficiency – less time spent on the phone means that your marina staff can focus on more important aspects of the business operation.
Best Practices for the Getting the Most Out of Online Mooring Reservation Technologies
Online slip and mooring reservation tools can help your marina stand out in a competitive marketplace. Think of your competitors: if they are doing customer booking online and your operation is not, you are being left behind. Booking reservations online acts like an extension of your marina insurance policy by positioning you at the forefront of your industry. To boost sales with these tools, there are several best practices to consider as you adopt online technology:
Add online reservation tools to your existing website – too often, marina owners have engaging, informative, and search-friendly websites. However, online reservation/booking functionality is not part of that picture. If customers are ready to book but must use another method, they are likely to navigate away from your beautiful website and turn to your competitors who offer online reservations. These tools are available from third-party vendors at surprisingly affordable rates and can be implemented on nearly any website.
Ensure that your online reservation system has prominence on your site – if your existing website is cluttered or hard to navigate, your investment in booking technologies may be hidden. Be sure to place those tools front and center, such as at the top of your homepage or via banner at the bottom of every page. The easier the reservation tool is to find, the more likely site visitors will use it to book a slip.
Site security is critical – online booking and reservation systems require customers to share personal information such as credit card details, phone numbers, and addresses. Because this information cannot fall into the wrong hands, marina owners must have a secure website. Secure Sockets Layers (SSL) is an established data encryption standard; your web hosting company can help you with the tools you need to protect sensitive customer information.
Online reservation tools, when applied to your marina operation, have the potential to dramatically improve your sales figures. With those tools in place, consumers are able to book slips and moorings from wherever they are and at their convenience. Online reservation technologies insure against business uncertainty and form part of a broad risk management strategy that supports marina insurance in protecting your operations long into the future.
About Merrimac Marine Insurance
At Merrimac Marine, we are dedicated to providing insurance for the marine industry to protect your clients' business and assets. For more information about our products and programs, contact our specialists today at (800) 681-1998.