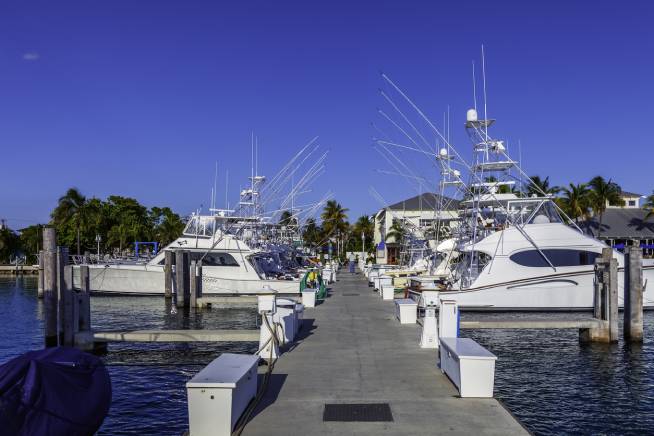 What Marina Metrics Should be Tracked Each Month?
During the spring and summer months across the country, marinas ramp up their operations. In climates where warm weather is a year-round treat, these marinas and yacht clubs cater to boating enthusiasts and their families. As business operations, data analysis is important to maximize marina business opportunities. Understanding and evaluating customer data serves as an aspect of risk management, supplementing the protections of marina insurance. In this guide, we will explore performance data metrics marina owners should track, revealing ways to streamline operations and to enhance the marina experience.
Why Are Performance Marina Metrics Important?
Data is a fundamental component of modern business. From customer preferences and habits to demographic information, sales records, and website interactions, marina owners have literally hundreds of potential data points at their fingertips. Why is data so important in marina operations? There are several ways this data – particularly the performance metrics that show actual business interaction between marina and visitor – benefits the operation:
Performance metrics can influence business decisions.
These metrics can pinpoint areas that need improvement.
They can help marina owners understand visitor preferences.
They can reveal new business opportunities, such as the expansion of services or amenities.
They can improve operational efficiency systemwide.
They can increase sales.
With so many potential data sets, which ones are the most important for marina owners to track? Just like the way marina insurance protects against a range of liabilities, performance metrics can help manage operational risks by improving decision-making processes.
Focusing on Critical Performance Marina Metrics
Marina owners can become overwhelmed by the many data sets available. Which are the most important to focus attention on? There are three broad categories of performance metrics, each with specific areas to evaluate:
Revenue Metrics
Occupancy Rate
Overnight Reservations by Month
Nights Served by Season, Month, and Week
Financial Metrics
Core Financials
Average Daily Rates
Revenue per Linear Foot
Marketing Metrics
Website Traffic
Reservation Requests
Reservations by Booking Source
While other metrics can be valuable, these three categories are the meat and potatoes of marina operations. Understanding what these metrics are illustrating can reveal new business opportunities.
A Deeper Dive into Revenue Metrics
Revenue streams are obviously essential to marina operations. Improving revenue streams serves to manage business risks, much in the way that marina insurance protects business assets. The critical performance metrics centered on revenue are:
Occupancy Rate – tracking the number of slips filled is important, as it can reveal seasonal or even monthly/weekly trends. In lower occupancy months, boosting revenue by offering slow-season discounts can improve the bottom line.
Overnight Reservations by Month – this metric gives you a better picture of your ability to attract seasonal, monthly, or transient boating guests. To improve slower months, adding marketing initiatives can help to increase reservations.
Nights Served by Season, Month, or Week – this provides a more granular look at both the number of guests visiting the marina and the occupancy trends. This metric can be beneficial for setting targets each week or month and can be used to influence marketing strategies to help overcome slow-season slumps.
Financial Performance Marina Metrics to Focus On
Every business needs to pay attention to its financials. Marinas and yacht clubs are no exceptions. By understanding your financial habits and trends, you can gain a better view of what is actually going on in your operations and can influence decisions on improving efficiency, reducing unexpected costs, and boosting revenue. Critical financial performance metrics are:
Core Financials – including annual and monthly asset revenue, cash sales, profit vs. loss, and accruals.
Revenue per Linear Foot – this metric can be important if a marina is on the real estate market. It allows an owner to compare his or her operation to similar marinas in a given area and also informs strategies to maximize revenue based on available marina slips and other dockside amenities.
Average Daily Rate – this metric may fluctuate with seasonal factors and is a key indicator of overall financial performance. By tweaking rate figures, marina owners can adjust pricing to meet demands and to improve revenue streams.
Learning with Marketing Metrics
Marketing is a crucial component of any business operation. Marinas can use marketing to attract new customers, provide incentives for existing visitors, and improve revenue streams by helping to share information about the marina's services and amenities. For marketing, key performance metrics include:
Website Traffic – how many people really visit your marina's website, and how do they interact with it? By studying traffic data, you can learn what works and what can be improved, thus creating more engagement with potential customers.
Reservation Requests – these metrics can be collected month-to-month or annually, giving owners a picture of how effective marketing efforts are in attracting slip customers. Boosting reservations is made easier when owners understand how to make the reservation process easier.
Reservations by Booking Source – where are your reservations coming from, and in what volumes? Smart marina owners advertise in a variety of sources, including referral sites, social media, online booking platforms, and paid advertising. Underperforming sources can get more attention, or primary booking sources can receive renewed focus to leverage their power in getting visitors to come to the marina.
Throughout the performance metric collection and analysis process, marina owners must understand that these are only some of many factors that can influence the success of an operation. With marina insurance, customer-oriented policies, and targeted marketing/promotion efforts, marinas can prepare to enjoy continued revenue and guest growth for years to come.
About Merrimac Marine Insurance
At Merrimac Marine, we are dedicated to providing insurance for the marine industry to protect your clients' business and assets. For more information about our products and programs, contact our specialists today at (800) 681-1998.