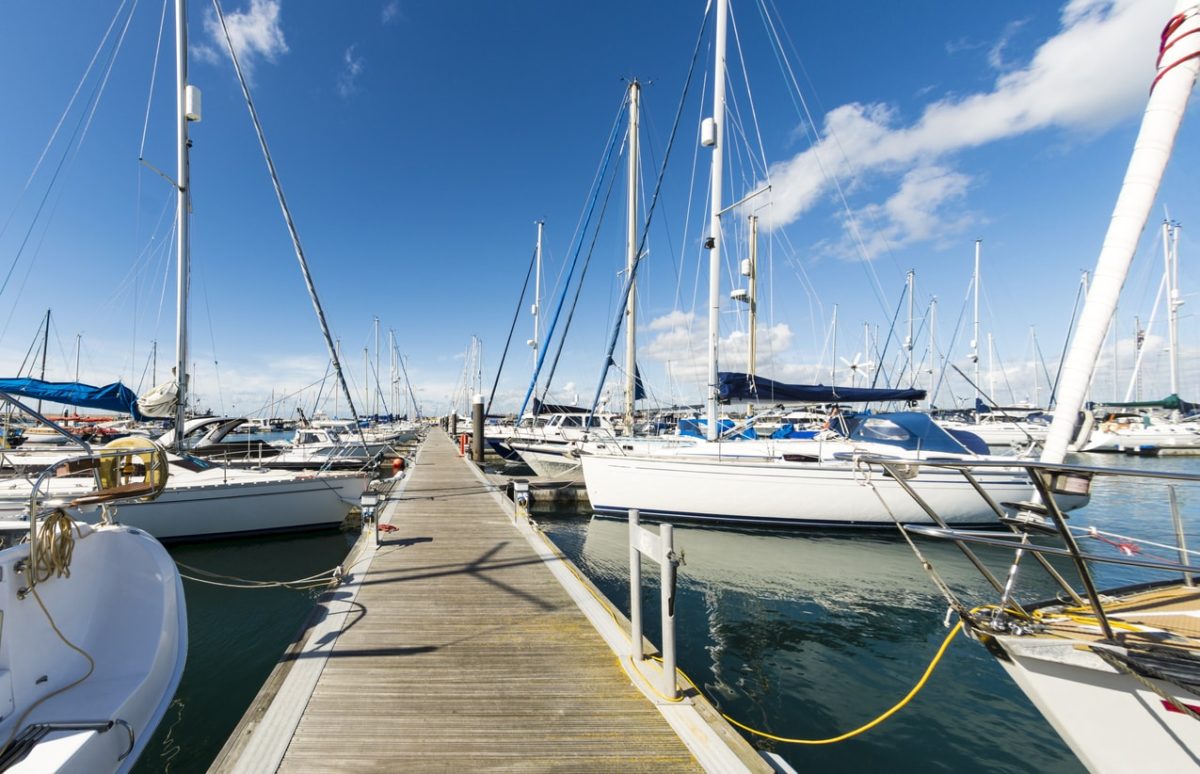 What Marinas Can Do to Boost Business
Just like any other business, many marinas have had to adapt to the fast-paced lifestyle that the internet has brought. Websites, social media accounts, YouTube videos and more are some of the ways for any business to get themselves out there.
It's not just about getting out there though: it's also about marketing to the right people. Your clients want to target those that need their marina in order to really use their boat to their full potential. With the right marketing, public relations and advertising, any hard-working business will be booming in a matter of months or years.
But the problem with these things is that they are not completely easy, take time, take effort and take money. But there are also ways to cut costs when needed. As a marina owner, a business needs to flourish for years to come. There isn't going to be a day where someone doesn't need somewhere to safely dock their boat.
So what can marinas do to boost business not just temporarily, but permanently? While every marina is different, there are a few key tactics for any marina owner to follow, courtesy of Dock Boxes.
Always Put the Customers First
High-end customer service matters. And trust me, those that provide extensively are going to always remember your client and their employees. This means that customers will recommend their marina to others, starting the chain process of advertising through word-of-mouth.
But most people are looking for more than just somewhere to dock their boat. Make your marina a place to relax and socialize. For example, if you can offer free WiFi, movie nights, or even a sauna or heated swimming pool. Extra amenities make people happy. That's how you get people coming back over and over again.
If There's Free Advertising, Take Advantage of it While You Can
Facebook, Twitter, Instagram, and Pinterest are just some of the places where you can get basic advertising for free. While clients can pay for sponsored posts, it's not totally needed in order to gain a following. The right posts, community events, photos, hashtags, and captions will draw people to your marina with ease. Get marina news, special promotions, marina insurance information or entertainment nights out almost instantly.
Renting Out Equipment Draws More People to Your Marina
If a client can offer equipment to sell or loan, it means that their marina has more to offer, thus drawing more customers. A lot of people don't have their own equipment or end up missing a piece once they get to the marina. Being able to provide for all types of customers shows how much your client cares about making their marina experience memorable. Think about dock ladders, dock carts, dock boxes, and dock lockers. Not everything is going to have these, so keeping them on deck is essential for any business. The only downside of rentals is the eventual wear and tear, which one will have to prepare for.
The Small Things Always Matter to a Customer
A client's marina should have really good utilities and wash areas that are clean and safe for everyone to utilize. Without something so basic, how is anyone going to want to stay at your marina? If your bathrooms offer no mirrors, no one can check out their face before starting their day.
Maybe these aren't necessities but they mean a lot, especially for both new and seasoned travelers. Bathrooms are the biggest complaint, along with lack of convenience. If a client can offer online booking, consider it.
Using the internet to promote specials can get people to fill out your client's marina fast. On top of that, your client might even attract boaters from other marinas. Once you're in tune with your customer's wants and needs, you're ready to go.
As your clients' marinas continue to grow, with more business comes more money, but also more liabilities. If your clients' marinas find success with these methods and experience growth, make sure to discuss their marina insurance program to ensure that they will have enough coverage to reflect their current state.
About Merrimac Marine Insurance
At Merrimac Marine, we are dedicated to providing insurance for the marine industry to protect your clients' business and assets. For more information about our products and programs, contact our specialists today at (800) 681-1998.